Accelerate your Economics with JC Economics Tutiton
JC Economics Education Centre is a well-known tuition center in Singapore that specializes in A-Level Economics. We have a wide range of programs tailored to different levels of students, making us the preferred choice for those seeking high-quality economics tuition. 
Since our establishment in 2012, we have built a strong reputation for excellence and have consistently achieved outstanding results.
At JC Economics Education Centre, our primary focus is on providing exceptional education to our students. We prioritize tailoring our teaching methods to meet the unique needs of each individual. Dr. Anthony Fok, our principal tutor, is a highly experienced and passionate economics teacher who is dedicated to guiding students towards success.
With more than ten years of teaching experience in both MOE schools and private tuition, Dr. Fok possesses an in-depth understanding of the subject matter. He has developed effective teaching strategies to help students grasp complex concepts and has authored widely-used economics guidebooks that benefit both students and teachers.
Our courses are carefully designed to assist students in achieving their academic goals and excelling in their economics examinations. We offer a diverse range of courses, including group tuition, individual tuition, and intensive revision courses. Conducted in small groups, our classes provide ample opportunities for personalized attention and customized instruction.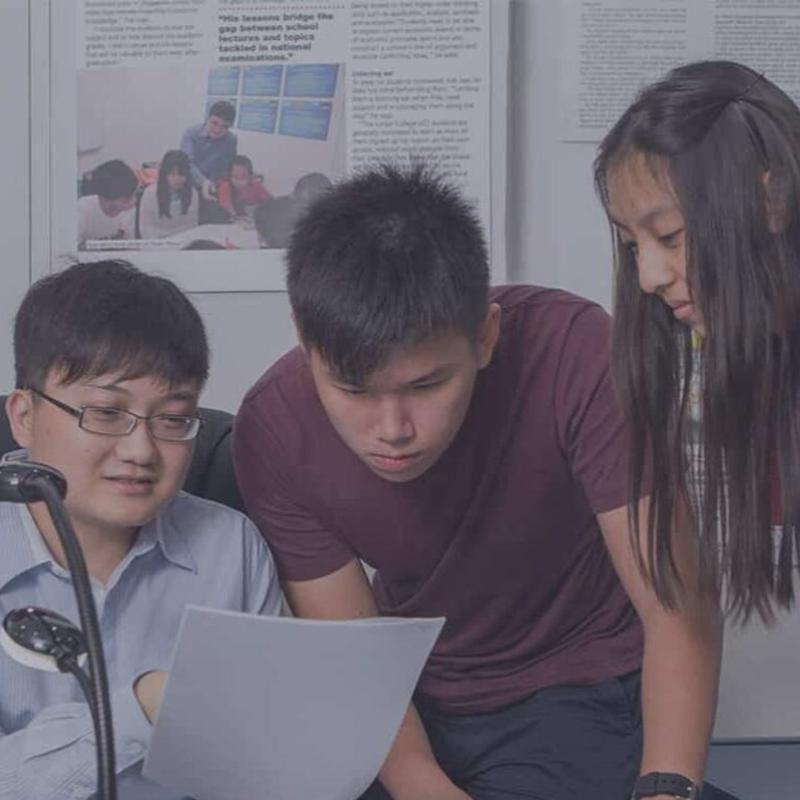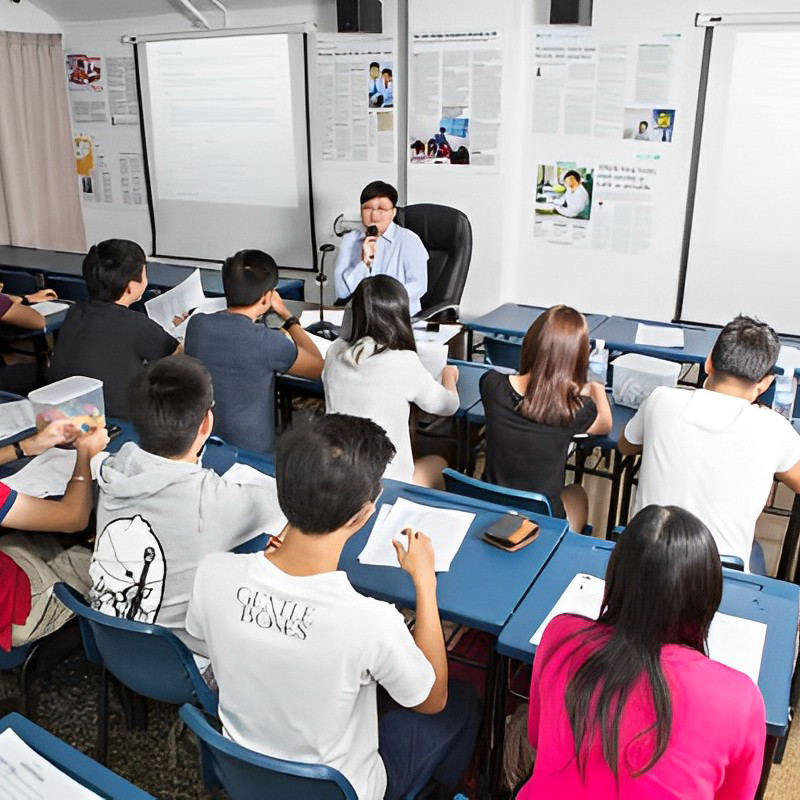 At JC Economics Education Centre Pte Ltd, our main focus is to achieve outstanding academic performance for our students. We have a team of highly qualified and experienced tutors who utilize effective teaching methods to ensure that students excel academically. Through their expertise and commitment, our tutors enable students to attain exceptional results and reach the highest level of academic success.
Convenience is paramount, and that's why we have strategically established three branches in Bishan, Tampines, and Bukit Timah. These locations are conveniently situated near major transportation hubs, making it easy for students from all parts of Singapore to access our center. By minimizing travel time and inconvenience, we ensure that students can attend classes without difficulty, maximizing their learning experience.
We recognize the significance of affordability, which is why we offer tuition fees specifically designed for JC students. We provide flexible payment options and discounts for multiple subjects to make our programs accessible to students from various financial backgrounds. Our objective is to remove financial barriers and offer equal opportunities for all students to receive high-quality education.
We believe in the effectiveness of active learning, an innovative and interactive approach that places students at the forefront of the learning process. Through discussions, thought-provoking questions, and problem-solving activities, we actively involve students in their learning journey. This approach enhances their critical thinking skills, deepens their understanding of fundamental concepts, and sets them on a path to success in their exams. By fostering a passion for learning and nurturing intellectual curiosity, we equip students with essential skills to excel academically.
Why join us? Here are the 5 key features we offer that is useful for every student.
Our effective methods to boost your grades
Dr. Anthony Fok, an esteemed economics tutor in Singapore, has devised several teaching methodologies aimed at helping students excel in economics. Here are four key approaches utilized at JC Economics Tuition Centre:
Engaging and Practical Teaching Approach
Dr. Fok advocates for an engaging and practical teaching approach for economics. His lessons incorporate real-world examples and case studies to make the subject relatable and interesting to students. By encouraging critical thinking and the application of economic principles to solve real-world problems, Dr. Fok fosters an engaging and practical learning environment.
Seamless Delivery of Subject Content
Drawing on his extensive experience in teaching economics, Dr. Fok has developed a teaching style that seamlessly delivers subject content. He simplifies complex concepts into manageable portions, enabling students to grasp and retain the information more effectively. Dr. Fok ensures that his delivery of subject content is clear and concise, facilitating students' understanding.
Individual Attention and Feedback
Recognizing the uniqueness of each student, Dr. Fok emphasizes the importance of individual attention and feedback. He provides personal attention during lessons, addressing individual challenges and areas of difficulty. Dr. Fok also offers detailed feedback on students' work, identifying strengths and areas for improvement, thus guiding their progress.
Application-Based Learning
Dr. Fok advocates for the application of economic theory to real-world scenarios, moving beyond mere theoretical knowledge. By encouraging students to think critically and apply economic principles to practical situations, he enhances their engagement and nurtures their critical thinking and analytical skills. Through application-based learning, students develop a deeper understanding of economic concepts and their relevance in the real world.
Our center provides a diverse array of programs, such as regular weekly classes, intensive revision courses, and holiday programs, tailored to accommodate students at various proficiency levels.
We provide comprehensive and effective tuition lessons for JC1 and JC2 students at both H1 and H2 levels of Economics. Our aim is to help students achieve their best results in this competitive and challenging subject.
The Case Study Skills Workshop is a specialised training program designed to equip students with the necessary tools and technqiues to excel in the A-Level Economics study paper. This is recommended for students who wish to enhance their economics case studies.
This programme is offered exclusively in Decmeber every year to students who wish to reinforce their JC subject learning. This is recommended for students who haven't performed well in their promotional exams.
With more than a decade of teaching experience in both MOE schools and private tuition, Dr. Fok possesses an in-depth understanding of the subject matter. He has developed effective teaching strategies to help students grasp complex concepts. Additionally, he has authored popular economics guidebooks that are beneficial to both students and teachers.
years of tutoring experience
assessment books published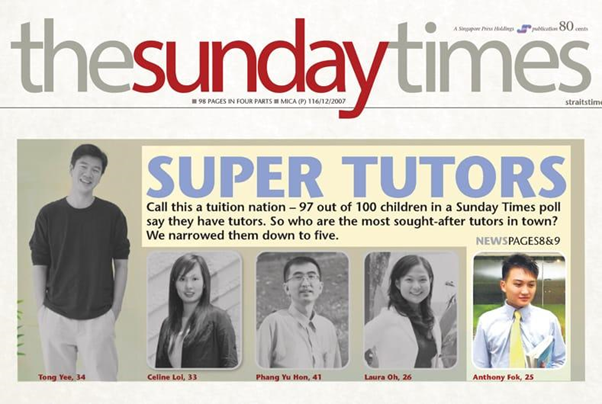 "As he is well known for his ability to deliver results, parents try all means to put their children in his class."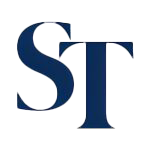 The Straits Times
15 June 2008
Anthony Fok's Publications
JC Economics Education Centre is committed to providing students with top-quality resources to excel in economics exams. We are proud to offer a range of publications authored by our principal tutor, Dr. Anthony Fok.
Dr. Anthony Fok is a renowned economics tutor and author who has helped numerous students achieve their academic goals. His books are highly regarded by students, educators, and academic institutions both in Singapore and worldwide.
Here are some notable publications by Dr. Anthony Fok that can aid students in improving their understanding of economics and excelling in their exams: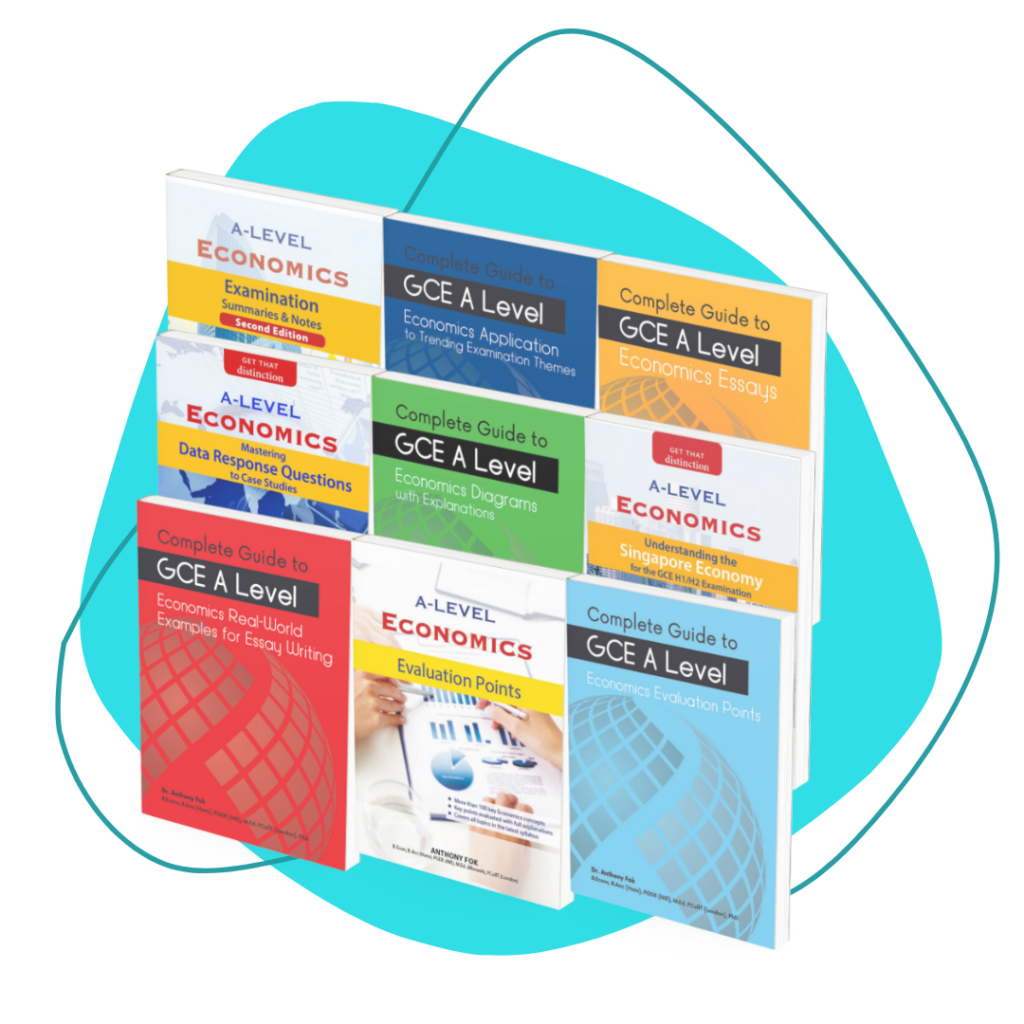 Join us in your pursuit of achieving academic excellence by enrolling in the leading tuition center in economics. We are ready to help!